About Verna Cavalieri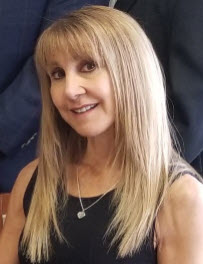 Verna Cavalieri is committed to helping people achieve their goals. Cavalieri Financial Group, LLC was founded on this commitment and serves to provide clients with customized and innovative strategies designed to build and protect wealth. Verna upholds her reputation with individuals, families, and business owners by taking a holistic approach in understanding that everyone's needs are unique. Her responsibility is to act as a financial guide in helping you achieve financial success through all stages of life.
Earlier in Verna's life, after receiving a Master's Degree from Syracuse University, she went on to be an Art Director for a large healthcare corporation. Drawing from her interests outside of the office, Verna later opened her own Physical Training business that she successfully ran for 16 years. In 2007 she decided to redirect her expertise and switched her focus from helping professionals and business owners with their physical health to helping them with their financial health.
Today, Verna lives in Green Brook, NJ. Outside of the office she most enjoys spending time with her son, Bobby, giving back as a community volunteer, and balancing her growing financial practice. She prides herself on providing insightful understanding from her own life experiences and looks to be a valued and trusted financial resource to her clients, family, and friends.